Well, here it is - finally!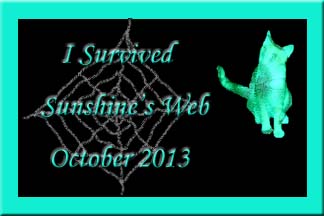 If you take this prize for your website, please link it back to:
https://lynaz.angelfire.com/sunweb.htm
Good job!!
But, the fun isn't over yet!! Stop by my Halloween Party, if you haven't done so! Be sure to visit my Halloween Links page, too!
Also, if you like kitty videos and pictures, please visit my home, Sunshine's Site, if you have a chance!

| Scary Halloween Party Entrance (Not for Children) | Fun Halloween Party | Halloween Links | Sunshine's Web | Sunshine's Home | E-Mail |

Copyright © Linda Bennett. All rights reserved.