Here are prizes I've won at other Halloween cat places!
(I have a banner that you can use on your pages at the bottom.)
If you have an active Halloween site, please let me know so I can post it here! I have an E-Mail link at the bottom of this page you can use - Thanks!
Unfortunately, these other links are no longer active, but I hope you enjoy seeing the beautiful prize and other graphics!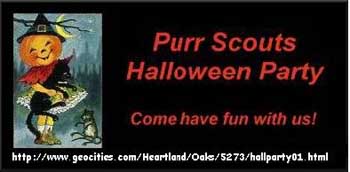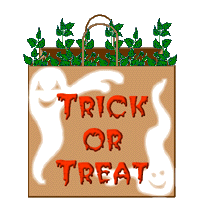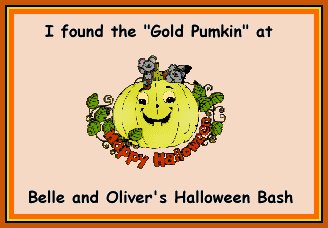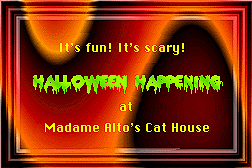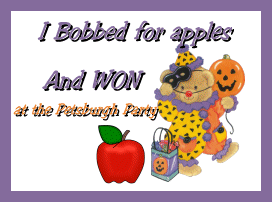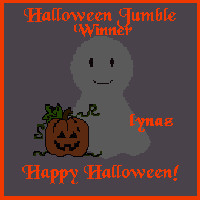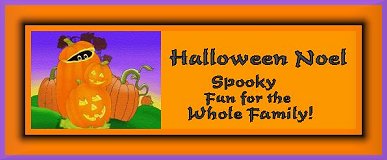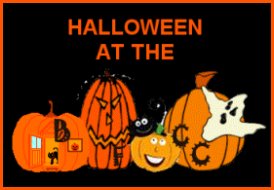 Here is my banner!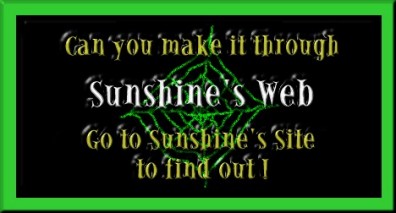 Please link it back to: https://lynaz.angelfire.com/sunweb.htm
Thank you!


| Sunshine's Home | Sunshine's Web | Scary Halloween Party Entrance (Not for Children) | Fun Halloween Party | Halloween Links | Dark Shadows and Me | E-Mail |


Copyright © Linda Bennett. All rights reserved.
Background, title, dividers, banner designed by Linda M. Bennett. Other graphics by various designers.
Other links graphics by various designers.
Other clip art graphics by: Carla's Halloween Page