Welcome!!
Hi! I'm Sunshine. I'm all webbed up for Halloween - can you tell?? There's a lot to do here!
Weave your way through my web - if you can! But, watch out for the Spiders!!!
If you make it through, you can claim your prize!
Good luck - you'll need it! He he he!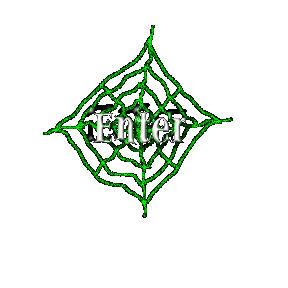 Also, be sure to check out my fun Halloween party! (If you're a cat, you can join my party. Just e-mail me a .gif or .jpg picture of yourself in costume!)
I also have a scary Halloween entrance to my party (Not For Children) Scary Party Entrance
I've got lots of Halloween links for your pleasure, too!
And, if you like fun cat pages to see, visit my home, Sunshine's Site! I've also got lots of pictures and fun things to do!
Enjoy!!

CATS, REMEMBER TO STAY INDOORS ON HALLOWEEN - IT'S DANGEROUS FOR US!!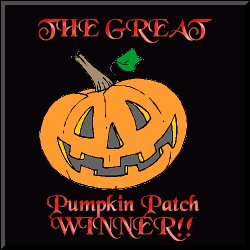 I was a winner in the Petsburgh Pumpkin Patch Halloween Contest in 1999!!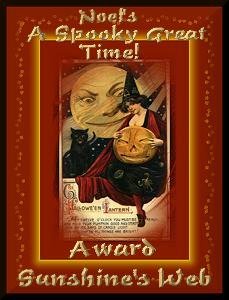 I received this award on September 30, 2000, from Halloween Noel - Thanks!

Powered By Ringsurf

| Scary Halloween Party Entrance (Not for Children) | Fun Halloween Party | Halloween Links | Sunshine's Web | Sunshine's Home | Dark Shadows and Me | E-Mail |

Prowling Sunshine's Site

Copyright © Linda Bennett. All rights reserved.
Other graphics by various designers.
Background by Windy's Web Design