Smokey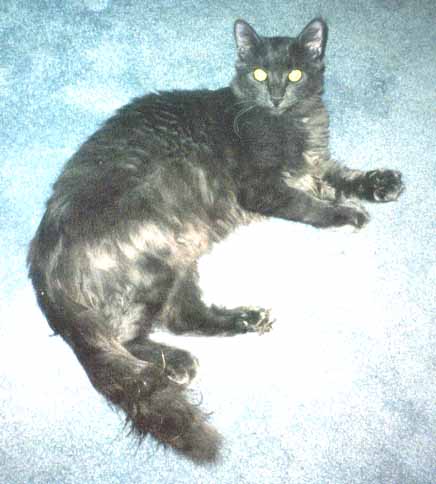 This is in memory to my brother, Smoky, who passed away to the Rainbow Bridge on April 26, 2004, at only 1 1/2 years old. Smoky, you were loved, and you will be greatly missed by your family and friends!

Prowling Sunshine's Site

Copyright © Linda Bennett. All rights reserved.
| Sunshine's Home | What's New? | My Family | Sunshine's Story | Sunshine's Schedule | Sunshine's Sports | Paws-Times | Don't Declaw - Reasons and Alternatives | Games | Sunshine's Web | Sun-Dawings | E-Cards | 60th Anniversary | Christmas Memories | Thanksgiving | Sunshine's Valentine | Awards | Banners | CLAW | Links | Memfurships | Purr Scouts | Webrings | E-Mail |