Hi! I was a member of the Purr Scouts!!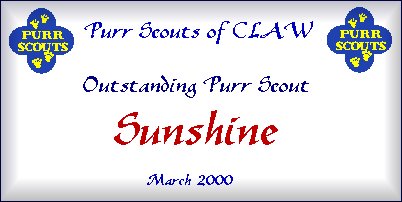 Below are the badges I earned.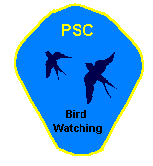 This is a Gambel's quail - they are very popular in Tucson, Arizona!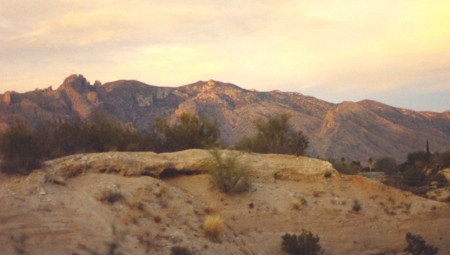 I like hiking in the Catalina mountains in Tucson, Arizona!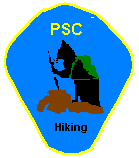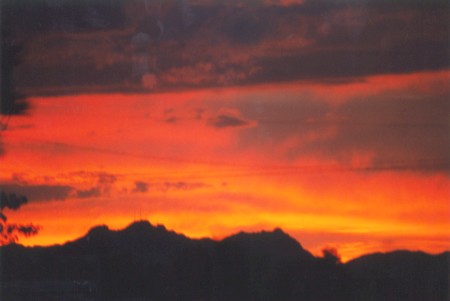 I watch a beautiful Arizona sunset at the end of a hike!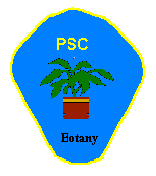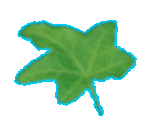 After earning 3 badges I became an Explorer Purr Scout!

I'm so honored!!







I got my Halloween Badge by going to the Purr Scouts Halloween Party in 1999!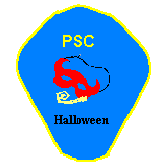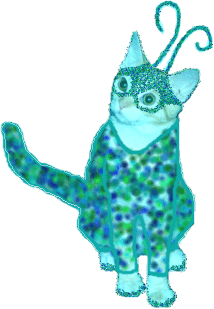 This is what I wore!







I was in the Purr Scouts Webpage Contest!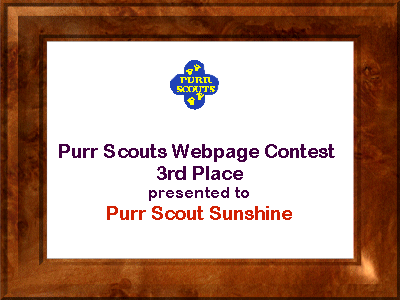 This was my award!







I earned this Christmas badge by decorating a tree for the Purr Scout's Holiday Wish Forest!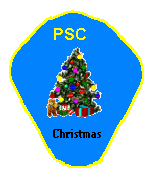 You can see the tree I decorated on my Christmas Memories page!







This is the Valentine Designer badge I received for designing a Valentine's card!
Visit Sunshine's Valentine page to see the card!







This is my Adopt-a-Grandkitty badge!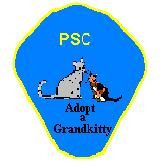 I received this badge fur interacting with a Grandkitty from CLAW's Older Cats Society!







Here is my Earth Day badge!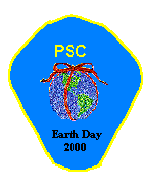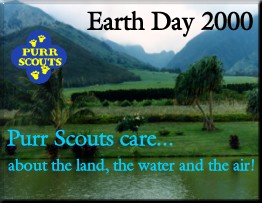 I designed this banner for the badge. Click the banner to see the Purr Scouts Earth Day page!