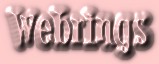 Remembering
September 11, 2001

Index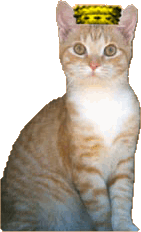 This section is under construction since it's in the process of being moved here.
Welcome to my Webring Index. Below is a listing of the webrings I belong to.
(If you want to go to my home, Sunshine's Site, click here.)
Enjoy exploring!

BratCats Ring
Happiness Is Being Owned by Cats...
Official Petsburgh Webring
Outrageous Orange Cats Webring
The Rail - Ride the FeLine!

America's Most Unwanted
The CLAW Ring
The Original Cat Ring
Pets Who Know HTML Webring


More Webrings
The following webrings are located on other pages of Sunshine's Site:
(Click on the link to go to the page.)

Prowling Sunshine's Site

Copyright © Linda Bennett. All rights reserved.
American flag by The Animation Factory.

| Sunshine's Home | What's New? | My Family | Sunshine's Story | Sunshine's Schedule | Sunshine's Sports | Paws-Times | Don't Declaw - Reasons and Alternatives | Games | Sunshine's Web | Sun-Dawings | E-Cards | 60th Anniversary | Christmas Memories | Thanksgiving | Sunshine's Valentine | Awards | Banners | CLAW | Links | Memfurships | Purr Scouts | Webrings | E-Mail |