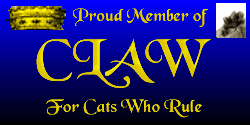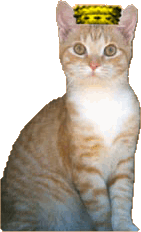 Hi! I love belonging to CLAW!
I proudly wear my crown!

I attended CLAW's Kittengarten!
Here are the certificates I earned.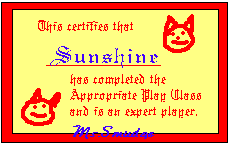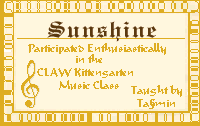 I graduated!
This is my diploma!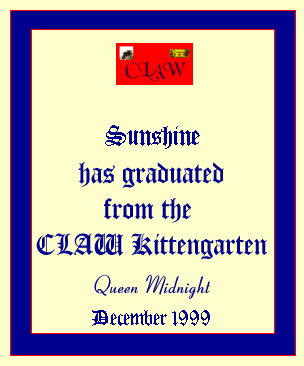 I also graduated from CLAW University with a BCC (Bachelor of CLAW Catship)!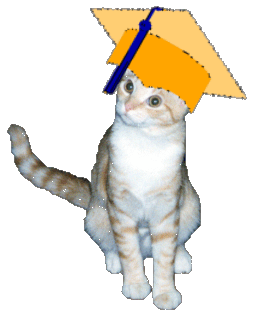 Here's my diploma!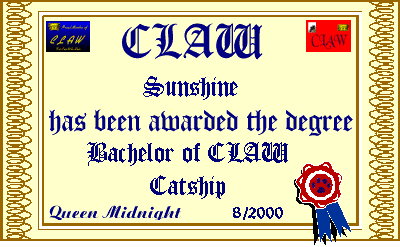 I belong to the Purr Scouts!

Click the badge to see my Purr Scouts page!!

I'm in CLAW Theater's "Peter Pan" and "The Wonderful Wizard of Oz."
Click on the signs to see the plays!

I received the Member CLAW Page Award on February 20, 2000!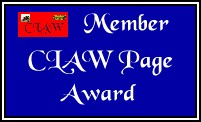 Click here to see my other CLAW awards.

Click to visit my old CLAW page.
Also, visit my old CLAW awards page too!

If you like my site, please click the sign to vote for me - Thank you!