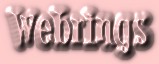 Page 2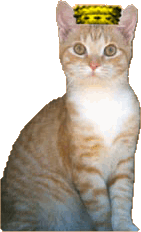 Hi! I'm Sunshine.

If you came here through a webring, you can visit my home, Sunshine's Site, by clicking here!

Below are some of the webrings I belong to. Go to the Webring Index to see all my webrings.

Enjoy your visit!

(Note: Not all webrings are still active.)







Powered by WebRing.
This CLAW Ring site is owned by Sunshine.
Next
Skip Next
Next Five
Previous
Skip Previous
Want to join the ring? Click here for info.

| Webring Index | Page 1 |

Prowling Sunshine's Site

Copyright © Linda Bennett. All rights reserved.
Webrings graphics by various designers.

| Sunshine's Home | What's New? | My Family | Sunshine's Story | Sunshine's Schedule | Sunshine's Sports | Paws-Times | Don't Declaw - Reasons and Alternatives | Games | Sunshine's Web | Sun-Dawings | E-Cards | 60th Anniversary | Christmas Memories | Thanksgiving | Sunshine's Valentine | Awards | Banners | CLAW | Links | Memfurships | Purr Scouts | Webrings | E-Mail |