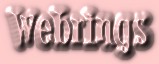 Page 1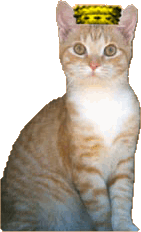 Hi! I'm Sunshine.
If you came here through a webring, you can visit my home, Sunshine's Site, by clicking here!
Below are some of the webrings I belong to. Go to the Webring Index to see all my webrings.
Enjoy your visit!
(Note: Not all webrings are still active.)

The BratCats Community
Powered By Ringsurf
Powered by WebRing.
Powered by WebRing.

Take a ride

on the FeLine!

| Webring Index | Page 2 |

Prowling Sunshine's Site

Copyright © Linda Bennett. All rights reserved.
Webring graphics by various designers.

| Sunshine's Home | What's New? | My Family | Sunshine's Story | Sunshine's Schedule | Sunshine's Sports | Paws-Times | Don't Declaw - Reasons and Alternatives | Games | Sunshine's Web | Sun-Dawings | E-Cards | 60th Anniversary | Christmas Memories | Thanksgiving | Sunshine's Valentine | Awards | Banners | CLAW | Links | Memfurships | Purr Scouts | Webrings | E-Mail |